Geen afbeelding geselecteerd
Whether you are leading, keep contact with clients, or working as a team to reach a common goal: you're dealing with people.
There's little that can be so satisfying and frustrating as working with people. Because where people are, we'll find differences.
Differences don't have to be something negative, but if not understood they can cause a lot confusion, misunderstanding and stress that effect the quality of your work and your relations.
In the end, many problems between people have something to do with miscommunication. As if you're speaking another language...
Geen afbeelding geselecteerd
Life LanguagesTM is an incredible tool that brings a solution. It is a system that not only gives insight in how we express ourselves, but also provides practical keys for effective communication with the people around us.
Life LanguagesTM explains that we all speak in different communication styles, each of which we speak in different order and degree. Each language has its own unique qualities and characteristics.
All of us have a preference for one of the languages and subconsciously we expect others to share the same. However, when we meet someone who speaks with another preference language, it is easy to misunderstand eachother.
Awareness of your own preference language and knowledge of all 7 languages enables you to recognize what language someone speaks en how to connect with them. Then you'll establish a firm foundation for collaboration and growth in your business and relationship.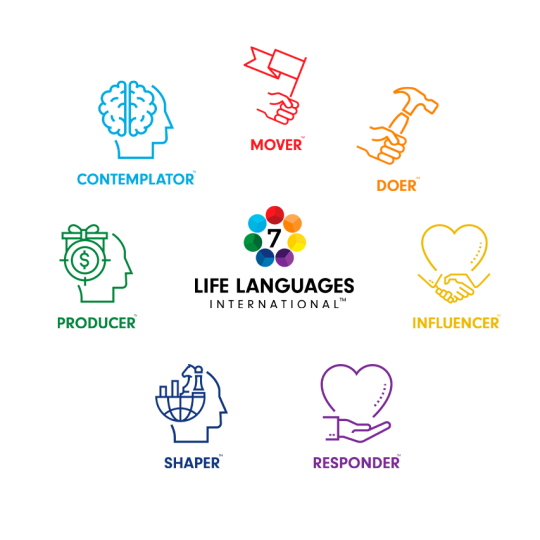 Coaching Course
add
remove
A coaching course consists of at least 4 session of 1,5 hours.
Please contact me for more information.

Teamtraining
add
remove
Please contact me for more information.

Individual Coaching
add
remove
Please contact me for more information.

Maarten van der Vloed
Teacher | Education Innovator
"The natural way in which Guido took me into a process of looking at myself and gaining insights is a quality that few people have. He managed to touch me by showing connections in the patterns of how I interact with others and showed ways to strengthen that. "
Oscar Biesheuvel
Allround Inbound Marketing | Pastor
"The tools that I have been offered are very practical applicable in daily communication. Working with the Life Languages ​​literally gives words to communication, both personally and professionally. The input from Guido is very valuable: relaxing, questioning, inspiring and encouraging."
Mimoto Coaching is founded by Guido Fokkema, certified Life LangageTM coach. Guido lives with his wife and son in The Netherlands.
Mimoto means 'identity' in japanese. What we think and do, our jobs, our relationships and our communications, all have their foundation in identity: who we are.

The starting point of Mimoto Coaching is the desire to help people live out their truest self. Understanding and embracing who we are and acceptence for others, is the foundation of every coaching and training session.